sung Galaxy S6 Edge, the company's top-end variant of its flagship handset, was unveiled last month and hit shelves in several countries including India last week. The handset is already receiving a firmware update that brings several changes, including stability and performance improvements, and new features.
The Galaxy S6 Edge firmware update in weighs at 252.98MB and comes with build number LRX22G.G925IDVU1AOD1. The changelog lists UI changes for native apps like Email, Music, S Planner and others, while the curved touchscreen is said to be more responsive now. The Photo Editor app also gets a new feature with the update, while accessories have been made more compatible with the Galaxy S6 Edge. The fingerprint recognition process has also been improved as a part of the update.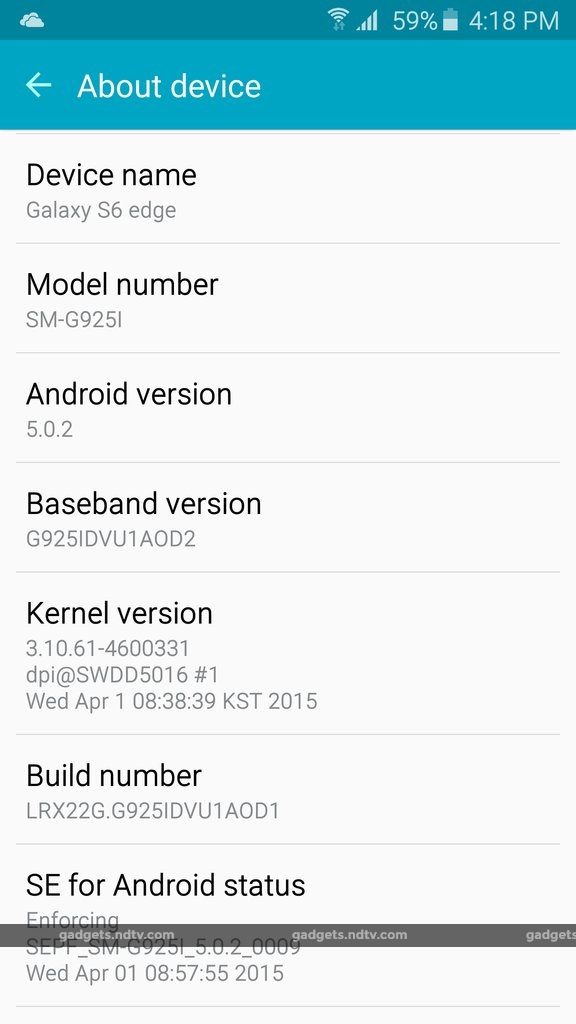 Samsung also tips users to reboot the smartphone after the update if it becomes unresponsive, by pressing the volume down and power buttons for more than seven seconds. For now, no firmware update has been received by the Galaxy S6. However, the next update might fix the device's camera flash issue, as promised by Samsung. According to some users, the flash remains constantly turned on, and even though it as brightly lit as it normally would be, it remained easily noticeable.
On a related note, Samsung over the weekend released the kernel source code for both Galaxy S6 and Galaxy S6 Edge (Hands-On) smartphones on its Opensource Release Centre website. Access to device's kernel source code will let developers create custom ROMs. However, the device owners might have to wait for some time as the documentation related to Exynos chipsets are not available for now.